Golden Cordovan Nuc - Dayton, TX
$259.00
The Texas Bee Supply Golden Cordovan™ is now available for sale!
The extremely gentle Golden Cordovans™ are from the Cordovan family, which originates from the Italian family.  They are light in color, can range from almost white to reddish.  Bees can darken with age so there will be a range of shades in a hive.  This is the most gentle breed available, excellent honey producers and bred with VSH traits.
***Pick up location notice:  Our Dayton TX(Houston Area) pick-up location has not yet been finalized. We will notify you as soon as we can.
Not sure which breed is right for you?  Check out this comparison chart of the breeds we offer.  
 - Comparison Chart for bee breeds  or Decision chart
- 5 Frame Nuc
- 2020 laying Cordovan queen
- Pro Nuc Box for easy transporting is yours to keep
- 2-3 frames of brood
- Healthy Nuc Guarantee!
- 5th frame may or may not have drawn comb
- 7 day money back promise
- Add a mark to your queen HERE!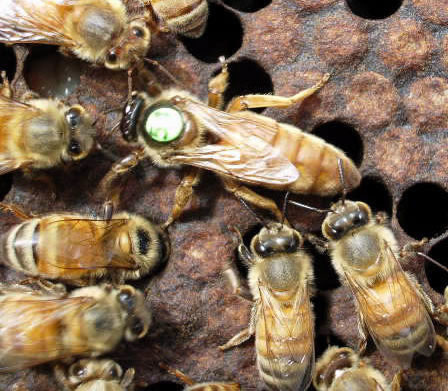 0
stars based on
0
reviews