Texas 5000 Premium Single Story Hive - Dayton, TX
$359.00
Texas 5000™  Premium Hive!
The Texas 5000 ™ is primarily a hybrid of Carniolan and Italians.  Queens are raised from the absolute best genetics out of about 5,000 Texas hives, thus the name, Texas 5000™
Pick up location: 351 County Road 6243, Dayton TX  77535 opening spring 2020! (Houston Area)
Not sure which breed is right for you?  Check out this comparison chart of the breeds we offer.  
 - Comparison Chart for bee breeds  or Decision chart
- 10 Frame box with 9 frames installed
- 2020 laying Italian/Carniolan queen
- New 2020 painted box
- New painted telescoping lid
- New inner cover
- New painted screened bottom board
- Minimum 3 frames of brood
- Healthy Hive Guarantee!
- Texas Bees
- 7 day money back promise
 - Add a mark to your queen HERE!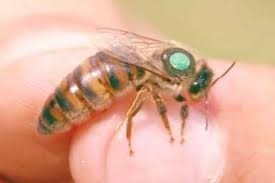 - Click here for pick-up information and guarantee details 
If your selection says "out of stock" try another day/time combination for your order.
0
stars based on
0
reviews